Do you need to call roadside assistance?
During the rental period you are insured in case of a breakdown. If the car suddenly stops working properly, lights flash up on the dashboard or an unusual smell/smoke occurs, stop the car immediately and bring it to a safe spot. Try to figure out what went wrong and call roadside assistance.
Call roadside assistance
Contact our roadside assistance service by calling us through the app and choose option 1. Find the button by going to your Bookings -> Click the active booking -> Scroll down until you see a 'Call support' button.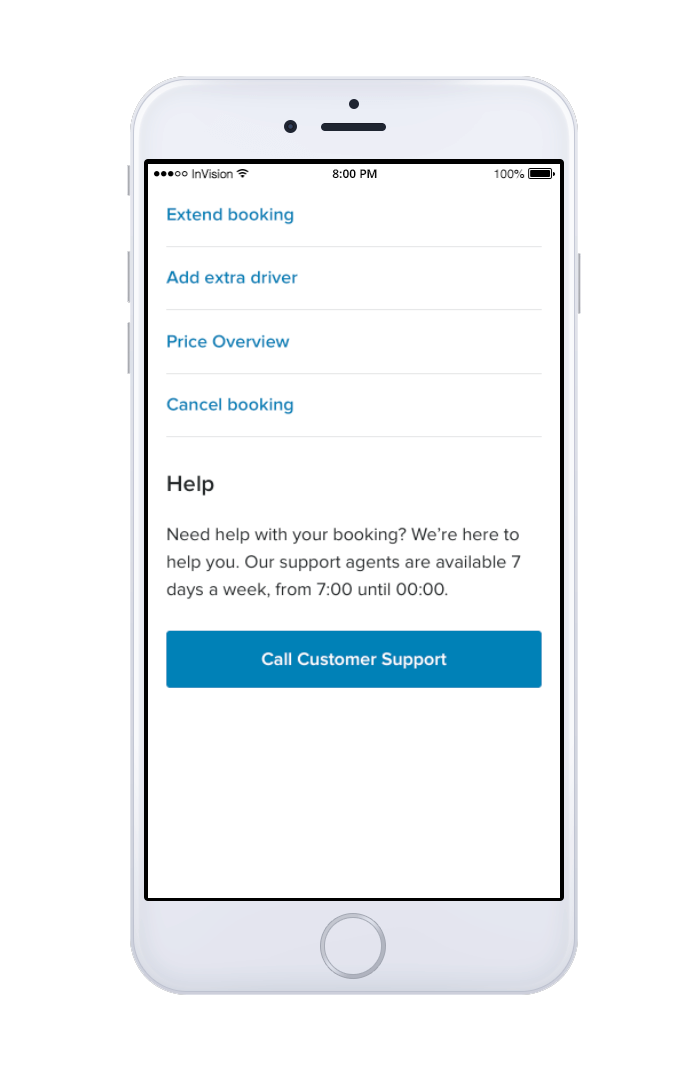 You will be connected to the roadside assistance of the country you rented a car from. They will examine the nature of the problem and arrange the necessary assistance, for example via a mechanic or towage company. Sometimes the car can be fixed on the spot, and other times it will be towed to the nearest garage where the owner can decide what repairs should be done.
It's really important that you also contact the car owner to inform him/her about the situation, sooner rather than later.
Will I get Roadside Assistance abroad?
If you have chosen the option to take the car abroad, with approval from the owner and paying the extra fee for driving abroad, you will receive roadside assistance if needed.
We ask you to wait for the assistance company to tell you what repairs are necessary to continue on your trip. In all cases possible we, and the owner, prefer if you are able to drive the car back to the owner's address. However, if this is not possible you can decide together with the owner, the roadside assistance partner and our support team to solve it differently.
Read more about what is covered by the Roadside Assistance in the help center.